About MSA Safety
MSA is an American company known as "The Safety Company" because of its precision technology to make safety the highest quality so that people can work anywhere in the world in the safest possible environment.
Safety is the mission of MSA and they invest more in safety research and technology than any other company in this sector. MSA is aware that the safety products play a crucial role for people all over the world. SCBA is not just a tool, but it is often the lifesaving barrier between a fireman and a cloud of toxic gases.
MSA's core products include self-contained breathing apparatus, fixed gas and flame detection systems, portable gas detection instruments, industrial head protection products, fire and rescue helmets and fall protection devices. With 2015 revenues of $1.1 billion, MSA employs approximately 4,600 people worldwide. The company is headquartered north of Pittsburgh in Cranberry Township, Pa., and has manufacturing operations in the United States, Europe, Asia and Latin America. With more than 40 international locations, MSA realizes approximately half of its revenue from outside North America.
The motto of MSA: we make the world safer... man by man.
Hobrand is official dealer of MSA safety products.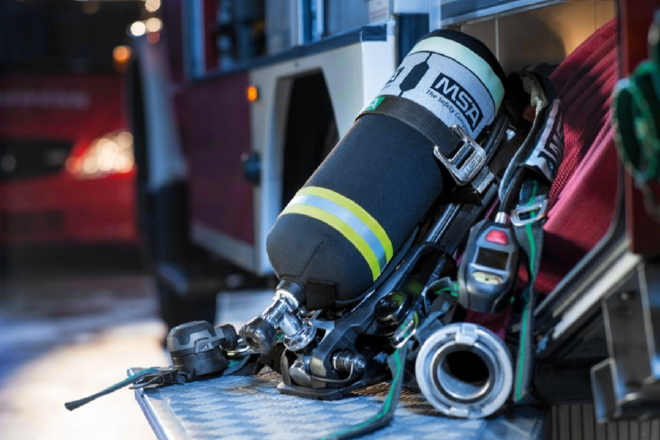 Questions?
Call us +31(0)344-663 344 from Monday till Friday from 08.30 AM - 5.00 PM

Request for Quotation? Mail to
info@msasafetyshop.com

Shop safe and quickly 24/7. Free shipping in the Netherlands and Belgium above €100,-